Steak Bites With Garlic Butter – these garlic buttery bites will left you amazed. Try serving them with rice or meshed potatoes, and I guarantee that this meal is going to be a hit! Instead of sirloin, you can use tenderloin, rib eye or strip steak.
Ingredients
1 1/4 lbs sirloin steak cut into small cubes
1 tablespoon olive oil
2 tablespoons butter
2 teaspoons minced garlic
salt and pepper to taste
1 tablespoon minced parsley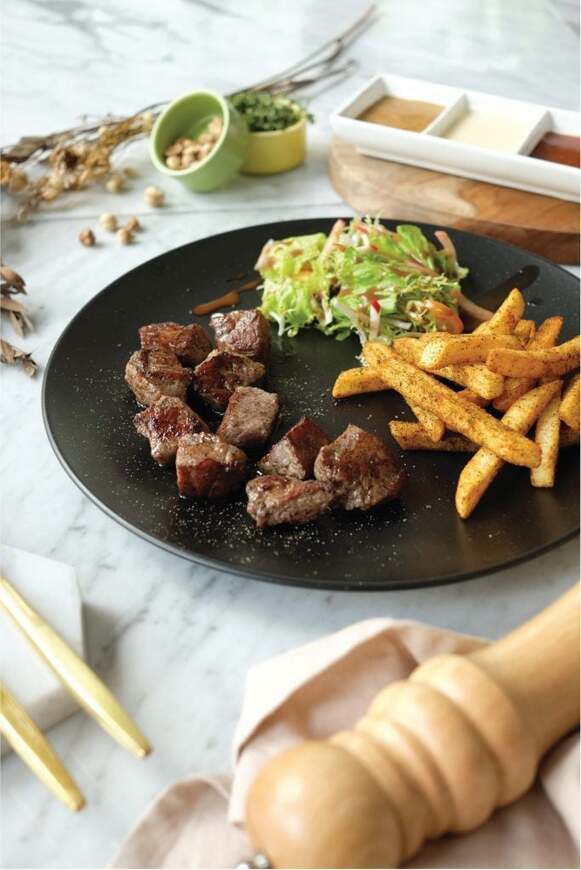 Instructions
Heat the olive oil in a large pan over high heat. Season the steak with salt and pepper to taste.
Place the steak in the pan in a single layer; you may have to work in batches depending on the size of your pan. Cook for 3-4 minutes, stirring occasionally, until golden brown. Repeat with remaining meat if needed.
Add the butter and garlic to the pan; cook for 1-2 minutes, stirring to coat the meat in the sauce.
Sprinkle with parsley and serve.
Nutritional Info
You liked this recipe? Try also our: