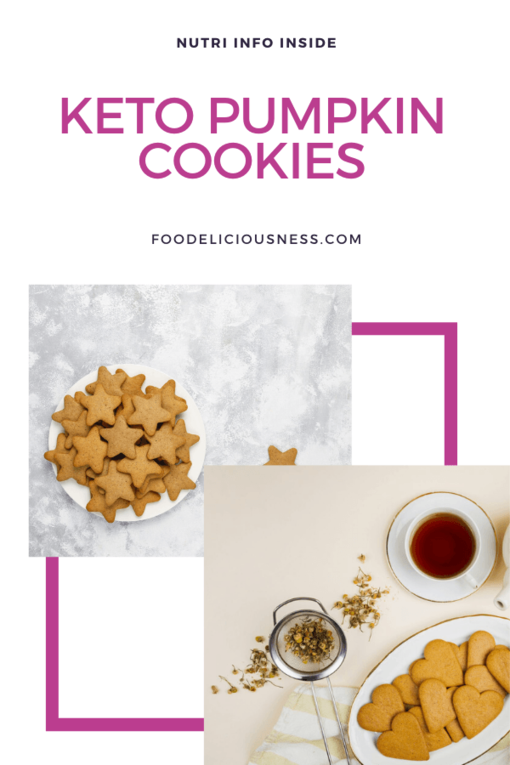 These pumpkin cookies are keto, sugar-free, grain-free and low-carb. You think that sugar-free desserts cannot possibly taste good? Try again! You'll fall in love with this recipe. Crispy edges and so soft, and fluffy pumpkin flavor on the inside. You will need around 20 minutes to prepare 24 medium-sized cookies.
Ingredients
2 eggs
1 cup pumpkin puree
3 cups almond flour
1/2 tsp Salt
half cup melted butter
1/2 cup stevia sweetener Or other sweetener of your choice
1 tsp cinnamon
half tsp nutmeg
1/2 tsp ginger powder
INSTRUCTIONS
In the bowl combine the melted butter and the sweetener. Cream for about 30 seconds or until combined.
Add ithe eggs, pumpkin puree, salt and almond flour. Lastly, add in the pumpkin pie spice.
Refrigerate the dough, covered, for at least 3 hours or until sufficiently chilled. Chilling is mandatory.
Preheat oven to 350 degrees F. Drop rounded tablespoon-sized balls of dough into a parchment lined baking sheet. (I used a ice-cream spoon)
Bake for approx. 10-12 minutes. Cool completely on the baking sheet.
Nutritional Info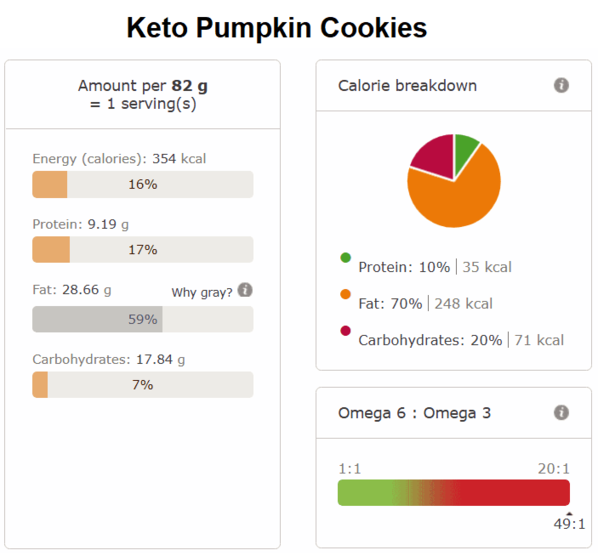 If you liked this recipe, try also our: