Can't get enough of pumpkin during these cold autumn days! What do you say about trying new, unconventional cakes with pumpkin for your Thanksgiving menu? Below we listed a cheesecake that doesn't require to be baked, pumpkin roulade and pumpkin cream filled croissants. They are all so easy to make and incredibly delicious.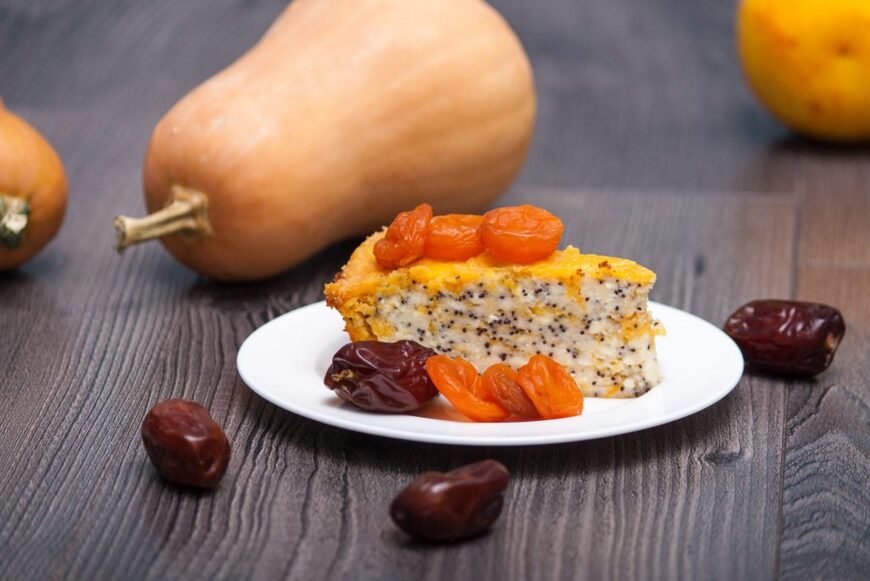 We are starting this Tuesday's series with one amazing no bake pumpkin cheesecake, a light pumpkin pie on top of a cinnamon crust. It can definitely replace your favorite traditional Thanksgiving pie, but it's not only tastier, it's way more easier to make. For this creamy frozen cheesecake, you will need around 25 minutes to prepare, and around 8 hours to refrigerate.
You will need around half an hours to prepare this yummy roulade. Pumpkin dough and ginger buttercream filling are simply the most perfect match. This is also an always welcome twist on a traditional Thanksgiving pie recipe. It also looks very decorative.
What can compete with these fantastic pumpkin pie crescents?! They are ready in under 20 minutes (8 crescents), and are filled with quick and delicious pumpkin filling. Add some sweet glaze drizzle or hot chocolate and there you have a perfect Thanksgiving dessert.