We are presenting you Keto dream desserts. Since grains are banned from a Keto diet, most recipes use almond or coconut flour. With these three recipes we will prove you that delicious keto cakes really do exist. Combine the low-carb ingredients and you'll get super fudgy Keto desserts.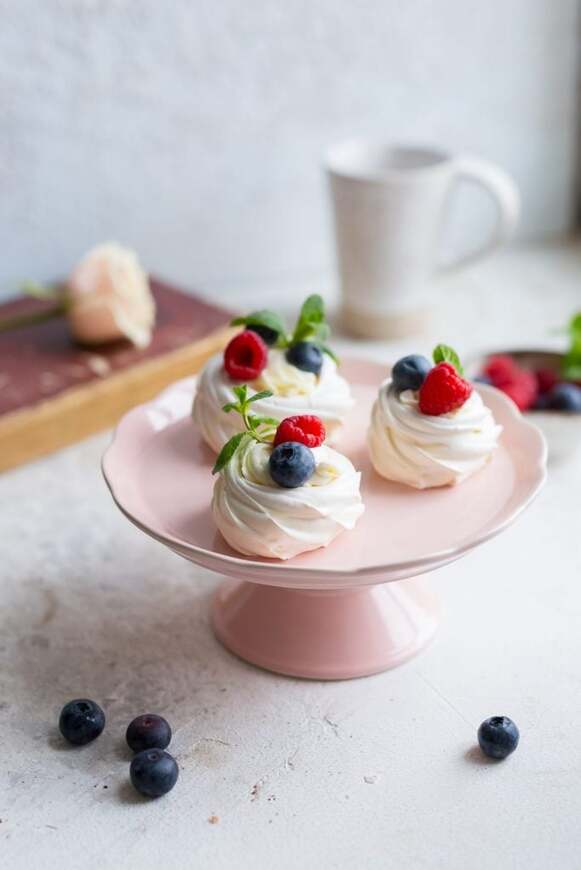 What do you think of spicing up your Thanksgiving menu with this crispy dessert? This fantastic Mini Pavlova is keto, low-carb and sugar-free! And some extra splash of fruit make this delicious dessert even more healthy (and guilt-free). You will need an hour to prepare 8 mini Pavlovas desserts (single servings), and around 1 hour to refrigerate it.
These pumpkin cookies are keto, sugar-free, grain-free and low-carb. You think that sugar-free desserts cannot possibly taste good? Try again! You'll fall in love with this recipe. Crispy edges and so soft, and fluffy pumpkin flavor on the inside. You will need around 20 minutes to prepare 24 medium-sized cookies.
Here we have yet another delicious and simply to make cake for your Christmas or Thanksgiving table. This cake is low-carb, keto and sugar-free, so healthy and yummy! This roll cake also looks delicious and itself can be used as decoration on your table :). You will need around 30 minutes to prepare this fantastic roll cake (8 slices).