If you are looking for more best Paleo Diet Dinner Recipes, you landed on the right page. A Paleo Diet is indeed a dietary plan based on foods similar to what might have been eaten during the Paleolithic era, hence, the reason it is also called the Caveman Diet or Stone Age Diet. It is basically a high protein high fiber eating plan.
Here are 6 Best Paleo Dinner recipe that you will surely like. Check them below.
1. Crockpot Carnitas with Pork Tender Loin or Loin
This recipe is indeed super easy Paleo or Whole30 dinner. Moreover, it is also cooked in the slow cooker, thus, makes it so tasty and a budget-friendly, healthy recipe.
 2. Baked Healthy Buffalo Cauliflower Bites Wings Recipe
Buffalo-style cauliflower indeed makes a delicious side dish or just a yummy appetizer. Surely, everybody will love this Paleo recipe
---
You will definitely love these lettuce wraps filled with chicken and all your favorite taco fillings. Without all the added carbs this is certainly going to be great if you are in Low Carb, Paleo, or Keto diet.
Definitely, this is a healthy meal prep Paleo dinner recipe. Cauliflower rice tabbouleh, tender seasoned chicken breast, kalamata olives, and rich garlicky tzatziki indeed, made this recipe so epic. And above all, it is so good with Paleo and Whole30.
---
5. 20 Minute Paleo Cashew Chicken Recipe
This recipe landed among the best Paleo Dinner Recipes not only for being super-easy and done in only 20 minutes, but it also tastes really good. Everyone will definitely enjoy the dinner for its sweet and tangy with a crunch from cashew nuts.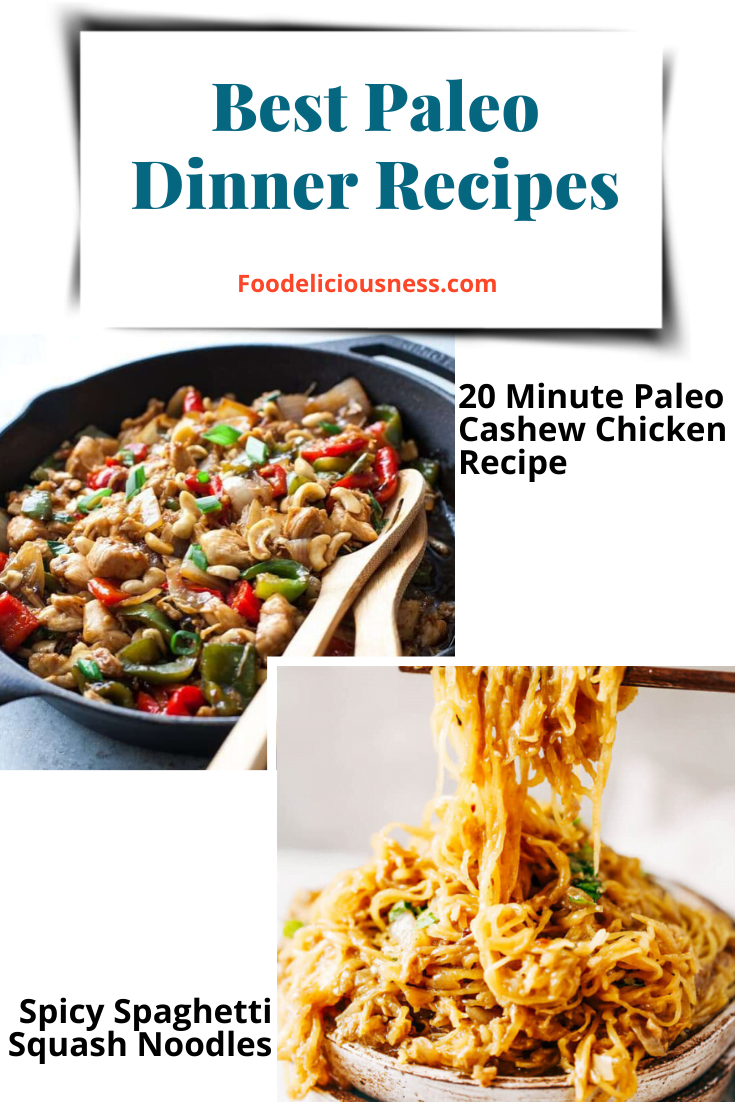 6. Spicy Spaghetti Squash Noodles
This Paleo recipe does not only have this creamy flavor but also packed with coconut cream sauce on spaghetti squash noodles. Moreover, it is only made in just a few minutes. Indeed it is truly perfect for Paleo or Whole30.
Don't forget to Pin them into your Pinterest Board to save your favorite recipe.