Thanksgiving Main Dishes: Apple Cider Roast Turkey is the most yummy turkey ever. You'll get around 15 servings. And the final result is juicy, seasoned and fall-apart turkey. Don't forget that brined turkey cooks around 20 minutes faster.
Ingredients
1 (16 pound) whole turkey, neck and giblets removed
1 1/2 gallons water
one gallon apple cider
1 1/2 cups kosher salt
one cup white sugar
1/4 cup extra-virgin olive oil
one fourt teaspoon dried thyme
1/4 teaspoon poultry seasoning
Add all ingredients to list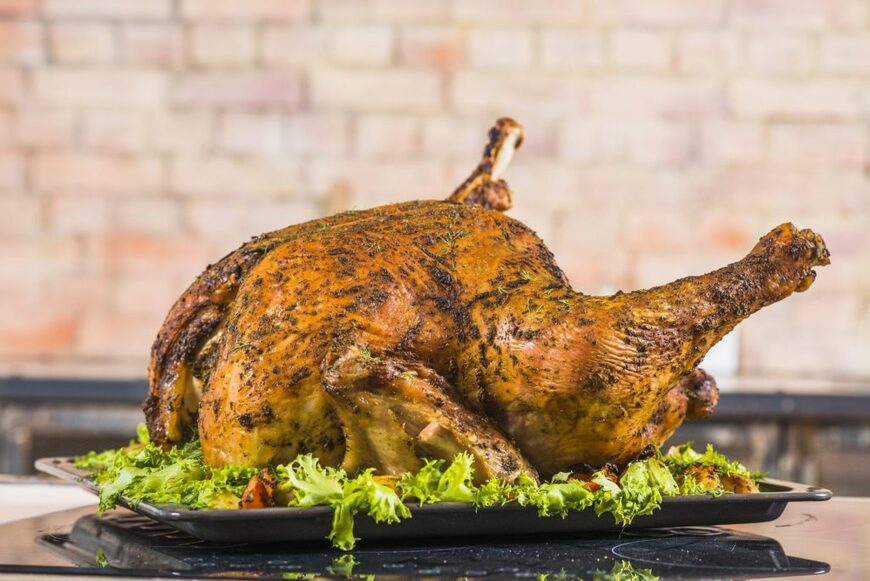 Instructions
Rinse turkey inside and out with cold water; pat dry with paper towels.
Mix water, apple cider, kosher salt, and sugar in a large pot or 5-gallon food-grade bucket, stirring to dissolve salt and sugar. Submerge the turkey in the brine, cover the container, and place in refrigerator, 8 hours or overnight.
Preheat oven to 325 degrees F (165 degrees C).
Remove turkey from brine and discard used brine. Place turkey with breast side up into a roasting pan; pat turkey and cavity dry with paper towels. Loosen turkey skin over the breast and thighs with your fingers.
Mix olive oil, thyme, and poultry seasoning in a small bowl. Rub the seasoned oil over the turkey and underneath the loosened skin. Cover turkey loosely with aluminum foil.
Roast in the preheated oven until an instant-read meat thermometer inserted into the thickest part of a thigh, not touching bone, reads 165 to 175 degrees F (75 to 80 degrees C), 4 to 4 1/2 hours. Remove foil tent about 45 minutes before end of roasting time to let the skin brown. Let turkey rest 30 to 45 minutes before carving.
Nutritional Info
For dessert, try our: