You want to lose weight and not give up delicious meals. Here are some super easy weight watchers dinner recipes with points for you. Some are with beef, some with chicken and turkey. In any case, we are sure you will be delighted by these recipes.
Enjoy your meal and don't think about the calories!
This is a recipe for delicious rolled tacos, they are with baked chicken and cheese.
Weight Watchers Chicken Enchilada Bake is for all who love the flavors of Mexican food.
One very tasty and simple recipe, chicken with rice and soy sauce. Delicious.
For this recipe, you will need the turkey, onion, garlic and tomato sauce.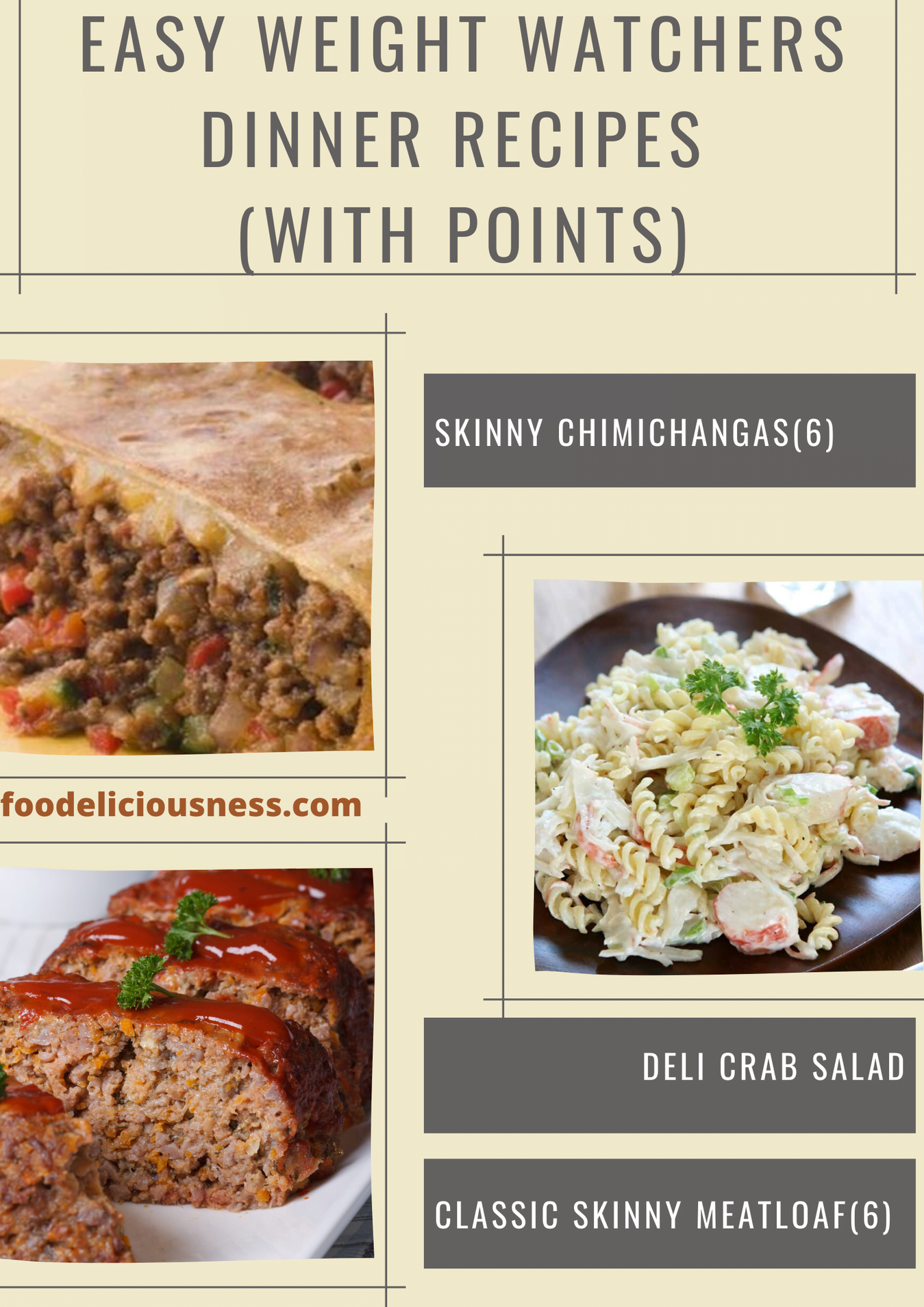 Weight Watchers Deli Crab Salad is a plate full of flavor. It's a healthy dinner recipe just in time for your weight loss goals.
Another very tasty turkey recipe, with tomato and Worcestershire sauce.
Chicken salad is a great recipe. You can eat it with a spoon, or you can put it on just about anything you want.
Easy Taco Salad is a great choice for dinner. It contains 330 calories.
For this recipe, you will need boneless chicken breasts and  1 bottle or can of your favorite beer. With other ingredients, this combination is very delicious.
A great meal for a snack or light dinner. It's only 3 smart points!
Lasagna is a common delicious dish, so why not try this recipe?
This is a beef dish, you will also need eggs and Campbell's French onion soup.
Don't forget to Pin them to your Weight Watchers Board to save your favorite recipe.