When it comes to fish, it's not that often on our menus, because I really cannot stand the smell of preparing fish. However, that said, my whole family loves salmon (especially smoked salmon!). This recipe for Soy Ginger Salmon includes delicious soy ginger glaze. This meal is done in less than 20 minutes, and I often use it as on-the-go recipe for a quick dinner.
Ingredients
3tablespoons low-sodium soy sauce
1tablespoon rice vinegar
2cloves garlic — minced (about 2 teaspoons)
2teaspoons grated fresh ginger
1teaspoon honey
1/2teaspoon garlic-chili paste — sriracha, or 1/4 teaspoon red pepper flakes
1pound skin-on salmon fillet* — at room temperature, cut into 3–4 portions
2teaspoons extra-virgin olive oil
Chopped green onions— for serving
Toasted sesame seeds— for serving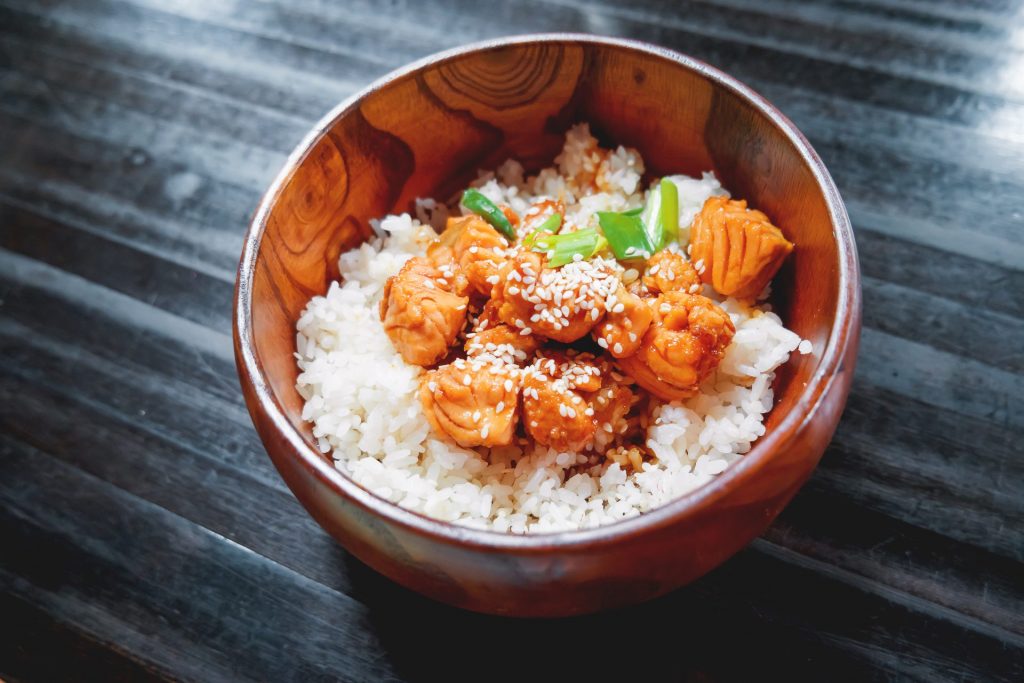 Instructions
Place a rack in the center of your oven and preheat to 425 degrees F. Place a large cast-iron skillet or other sturdy, ovenproof skillet on a burner set to high and heat for at least 10 minutes. You want the pan screaming hot or the salmon will stick to it.
In a small saucepan, stir together the soy sauce, rice vinegar, garlic, and ginger. Bring to a simmer over medium high, then remove from heat and stir in the honey and chili paste. Reserve a few spoonfuls of the sauce in a separate bowl for serving.
Drizzle the salmon with the olive oil and brush so that it is evenly coated. Place the salmon skin-side up on the hot skillet. Let cook for about 3 minutes, totally undisturbed, until the salmon forms a nice crust. When the salmon turns opaque on the sides and starts to turn opaque on top, use a flexible spatula to flip the salmon so that it is skin-side down. Brush or spoon the remaining glaze in the saucepan all over the top. Place the skillet immediately into the oven and let cook for 6 minutes (the salmon will appear a little undercooked in the center but will finish cooking as it rests). Remove from the oven and cover with foil. Let rest 4 to 5 minutes. Serve immediately, topped with reserved glaze, chopped green onion, and sesame seeds.
Nutritional Info
So, you love salmon? Try our: