When thinking of gas station food, you probably don't get too excited. The Sheetz food menu is not your average gas station food. It has an incredible variety. After all, it is the king of convenience stores. Sorry Wawa. From specialized coffee drinks to desserts to Nashville hot chicken sandwiches, Sheetz has an option for everyone. Additionally to that, the Sheetz menu prices are very fair.
Related Content:
Sheetz Brothers. Coffee & Specialty Drinks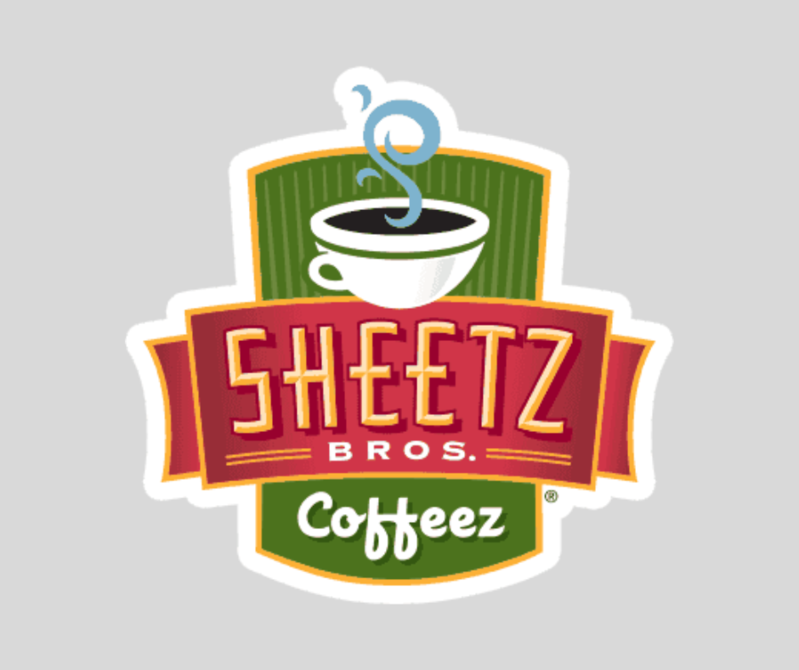 That's right, Sheetz has coffee specialty drinks. Hot drinks, iced drinks and frozen drinks are all an option. Coffee, lattes, mochas, cappuccinos, chai tea, hot chocolate, espresso and Americano are all hot drink options. The cold drink options include lattes, cold brew, mochas, lemonade, chai tea, energy-infused drinks and the delicious Refresherz.
Always take a quick peek at the featured drinks because you never know what you might find in there.
Grab N Go Food
If you're in a hurry Sheetz has you covered. Whether you're looking for a pb&j, a chef salad, a grilled chicken salad or a wrap or sandwich, odds are there's something there for you in the grab n go food section. One of the more original foods is the Pimento Ham Artisanal Wedge.
Then there's the always reliable mixed fruit, if you're feeling healthy.
Subz, Sandwiches and Wrapz
There are so many options when it comes to subz, sandwiches and wrapz. The different options include steak, grilled chicken, meatball, pepperoni, chicken tender, pulled pork, carved turkey, turkey, ham, Italian, bacon, 3 cheese, club and veggie.
And you know Sheetz has to fill in a few wild cards. The chicken caesar salad wrap or grilled cheese is out there for the taking.
If you want something filling you can take on a full steak or meatball sub. If you're keeping it light then grab a half turkey or grilled chicken sub. The options are limitless. Let me just give you a quick Sheetz meatball sub review: it's freaking awesome. It's a real sleeper on the menu so if that's your kind of thing you definitely want to grab one.
Burgerz
There is your regular made-to-order burger and then the option of the somewhat strange burger shnack wrap. Then there are the other options including the Big Mozz, the Boss Bacon Burger and the Booming Onions and Cheddar.
Chicken – Grilled Chicken, Spicy Chicken, Crispy Chicken Shnack Wrap and More!
There are so many chicken options at Sheetz. If you want to go the route of a made-to-order homestyle chicken sandwich, the options are grilled chicken, spicy crispy chicken or regular fried crispy chicken. These homestyle chicken sandwiches are definitely something you need to try. McDonald's turned their back on the snack wrap, but you still have Sheetz with the crispy chicken shnack wrap for the win.
You can never forget the delicious chicken tender sub. There's just something different when it's a chicken tender sub compared to a regular crispy chicken sub.
Then if you want to try something a little different then go for the Biz Mozz. This is a homestyle chicken sandwich with mozzarella sticks, provolone and marinara.
You can also try the Sheetz Nashville Hot Chicken Sandwich if you're feeling crazy! They're really getting creative. What's next a Sheetz McRib?
Then there are the delicious Boneless Bitez. These are the Sheetz version of popcorn chicken. Best of all you can have them shaken in your favorite Sheetz sauce plus you get to add a dipping sauce of your choice. These are definitely something to check out.
Sheetz Saladz
There are several made-to-order salad options at Sheetz. Salads at Sheetz are about what you would expect. They're decent, not great. There are always a few stashed in the cooler for grab-n-go food.
The salad options include:
Sheetz House Salad
California Cobb
Italian Salad
Spicy Chicken Caesar Salad
Steak n Fryz Salad
Taco Salad
No matter what your salad preferences are, there's one on the Sheetz menu for you. If you want to try something unique go for the Spicy Chicken Caesar Salad. Personally I'm a big fan of the Steak n Fryz Salad. There's something about throwing french fries in a salad and wrecking your diet.
Sheetz Mac n Cheese Bitez
Whether you want to have traditional Mac n Cheese or you want the delicious deep fried and breaded Mac n Cheese Bitez, Sheetz has you covered. You had me at cheese bites.
Sheetz also gives you the ability to add all kinds of stuff to your Mac n Cheese. Chicken tenders, spicy chicken, 3-cheese mac and chili cheese mac are all options. Then there is the legendary Boom Chicka Mac which includes breaded chicken, boom boom sauce and pico.
Granted, these are all things I never even considered adding to my mac n cheese, but some of them sound good.
Schweetz Bakery Items
Before you run for Krispy Kreme Dougnuts, you might wanna check out the Schweetz bakery items. Here are some of the delicious options:
Schweetz Gourmet Chocolate Chip Cookie
Scwheetz White Chocolate Macadamia Cookie
Schweetz Gobbz Vanilla
Sscheetz Gobgz Peanut Butter
Schweetz Blueberry Muffin
Schweetz Cinnabon Muffin
These are baked in-house and delicious, so you definitely want to give one a try.
Sheetz Milkshakes
If you've never had a Sheetz milkshake it's something you need to try. There are many customization options. Take it from me, the Sheetz milkshake is a must have.
Sheetz Soft Serve Ice Cream
Who doesn't love some delicious ice cream, especially soft serve? The Sheetz soft serve ice cream and frozen yogurt is awesome and best of all it's self-serve. If you're feeling crazy give the Dole Soft Serve Pineapple a shot.
Don't Sleep on the Sheetz Hot Dog
If you stack the Sheetz hot dogs up against other gas station dogs, these are much better. To start, there is an incredible array of toppings. Whether you want chili, onion, relish, nacho cheese or jalapenos, you can have any of those and much more added to your hot dog. If you just want basic topping on your hot dog, then they start at a bargain price of just two for $1.
Sliderz and Shnack Wrapz
The slider options include burgers, bacon, grilled chicken, crispy chicken and spicy bacon ranch.
If you're thinking about a shnack wrap then you can choose between grilled chicken, crispy chicken, bacon, burger and booming onions and cheddar. Talk about a variety! I always feel healthy when I have grilled chicken in a wrap.
Pizza
There are two different options for traditional pizza, the pepperoni personal pizza and the cheese personal pizza. You can add different sauces on the pizza, but additional toppings cannot be added in the app. If you are in the store you can possibly make a special request with a Sheetz employee. RIP to the five meat personal pizza.
Fried Appz
There are so many options when it comes to fried appz. The options include:
Curly Fryz
Curly Fryz Platter
Fryz
Fryz Platter
Totz
Totz Platter
Fried Pickle Chips
Mozzarella Sticks
Mac N Cheese Bites
Wisconsin Cheese Bites
Jalapeno Pepperz
Mini Hashbrowns
Cheesy Bacon Tater Bombs
As you can see there is no shortage of fried appz! My recommendations are the Cheesy Bacon Tater Bombs and of course, you can't go wrong with mozzarella sticks.
Sheetz Breakfast Sandwiches
Sheetz has all of your breakfast needs covered. You can have your Sheetz breakfast sandwich on a waffle, shmagel, shmuffin, shmiscuit, croissant, sourdough bread or flatbread. Talk about options! There's virtually any breakfast meet you can imagine, even chicken sausage along with eggs salsa and all types of other stuff. If you're thinking about a breakfast sandwich, Sheetz is an AWESOME place to get one. Whether you want something as boring as a plain bagel or the Walker Breakfast Ranger, either way you are covered.
MexAmerican
You haven't lived until you had a gas station burrito. The MexAmerican menu includes quesadillas, made-to-order burritos, which you can stuff with steak, grilled chicken, fried chicken and more, taco salad and the famous Macho Nacho. The Macho Nacho has the option as Nachos Grande, with all the fixings, or the basic Nacho Cheese Platter.
You can fully customize your Sheetz MexAmerican orders. So they have everything from a fully loaded quesadilla to a cheese burrito. No matter your preference you are covered.
Grab a Sheetz Slushie or Other Beverage
When it comes to drinks, Sheetz has you covered. Not only are there all of the usual suspects, like fountain drinks, coffee and energy drinks but there are also some delicious Sheetz slushies.
Convenience Store Items
Sheetz has an extremely wide array of convenience store items you'd expect like drinks, snake cakes, jerky and more. Some of the standouts include:
Sheetz Honey Roasted Peanuts
Shweetz Gourmet Choc Chip Cookie
Peanut Butter Clif Bar
Chocolate Chip Clif Bar
Reese Peanut Butter Cups
Maple Donut Protein Bar
Slim Jim Monster Original
What is On a Club Sandwich at Sheetz?
The Sheetz Club comes with your choice of bread or wrap, ham, roasted turkey and your choice of spreadables, toppings and cheese.
Does Sheetz Count as Fast Food?
Even though some Sheetz have drive-thrus, Sheetz does not count as fast food. As a society, we must differentiate between fast food and gas stations.
Sheetz Eat Shmart Menu
The Sheetz Eat Shmart Menu gives you some healthy choices. Some of the options include:
Skinny Grilled Chicken Sub
Primo Turkey Sub
Protein Parm Sub
Spring Chicken Flatbread
Garden of Eatin Sub
Southwest Veggie Sub
Sheetz Alcohol Selection
I know, I know alcohol isn't a food. That said, Sheetz certainly has you covered on alcohol if your state laws permit alcohol sales. Many of them have a walk-in beer cooler as well as wine options.
Conclusion – The Sheetz Food Menu has It All!
Sheetz is not your average gas station. Where else can you get a crispy chicken shnack wrap, vanilla latte and mac n cheese bites at 4 a.m. With the Sheetz menu prices being fair, it's always worth a stop when you've got a hankering for some deep fried goodness. There's always something on the Sheetz menu that will tickle your fancy.
If you're looking for the Sheetz food and beverage nutritional information, you can find it here.