This pesto chicken soup recipe is super easy to make, taking only 15 minutes to cook it!
It has 5 ingredients that make it so delicious with pesto being the most flavorful of all.
We can never have enough of Italian food, so cheers to them for creating these amazing sauces and flavors.
Read below for the needed ingredients as well as the simple instructions on preparing this tasty dish.
Ingredients
4 cups good-quality chicken stock
3 handfuls (about 3 cups) fresh spinach
2 cups shredded cooked chicken
2 (14 ounce) cans Great Northern or cannellini beans, rinsed and drained
1/3 cup pesto
optional topping: grated Parmesan cheese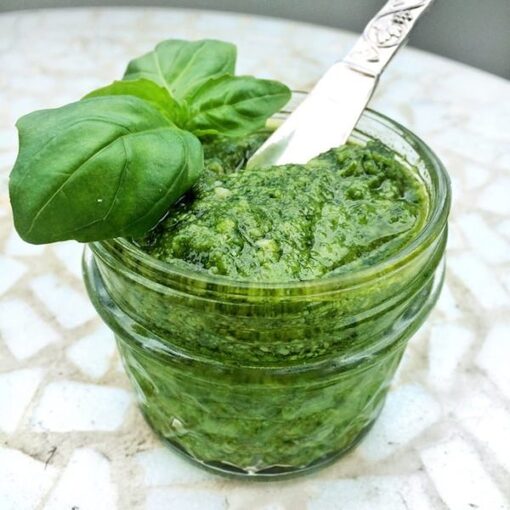 Instructions
Stir together chicken stock, spinach, chicken, beans in a medium saucepan. Cook over high heat until the soup reaches a simmer. Then reduce heat to medium, stir in the pesto, and let the soup continue to simmer for 2 minutes.
Serve warm, topped with Parmesan cheese if desired.
If you like this soup recipe, make sure to try our Asparagus Soup too.
Nutritional Info