With apologies to Popeye's Chicken, for me, fast food chicken comes down to the Jollibee vs KFC rivalry. Some might say that it's a toss-up, while others might have a clear favorite. I happen to have a clear favorite, more on that later. So, which one is it for you? Original Recipe of Chickenjoy? Jollibee or KFC? Let's take a look at some of the pros and cons of each to help you decide the winner of the Jollibee KFC rivalry.
Related Content:

Jollibee Chicken Sandwich Review
First, let's look at the non Original Recipe Fried Chicken and Chickenjoy items available at these fast food chicken powerhouses. Let's get to the rivalry of KFC vs Jollibee.
Jollibee Review of Items Beside Chickenjoy
If you're an American I realize there's a great chance you may be wondering what the heck Jollibee is. In fact, I was in your same spot not long ago. Let me tell you about the Filipino fast food giant that is Jollibee; it is freaking amazing.
While this article is focused on chicken, first let's talk about some of the other deliciousness brought by Jollibee.
There are so many different items at Jollibee. Too many to review in one article, so let's focus on some of my favorites.
Peach Mango Pie
Normally I don't lead off with a dessert, but this is amazing. It's basically their version of the McDonald's apple pie. It's a crispy and buttery fried crust filled with delicious mango and peach filling. After one bit the renowned McDonald's Apple Pie was an ancient memory.
Check out my first experience with a Jollibee Peach Mango Pie:
Jolly Spaghetti
You won't confuse this with your Italian grandma's spaghetti, but it's an incredible treat. In fact, I look at it as a totally separate food from the Italian dish. The spaghetti noodles are topped with ground meat, sliced hot dogs, and a somewhat sweet sauce made from banana ketchup.
There will be many people out there offended that this is even called spaghetti. While this won't be replacing the spaghetti I know and love, it's a delicious treat I will be enjoying on a regular basis.
Gravy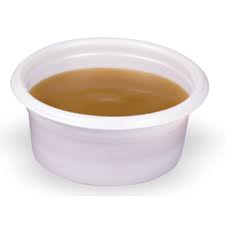 That's right, gravy folk. It comes with the chicken by default. It's obviously great to dip the chicken in and it's also awesome with fries, mashed potato, burger steaks and anything else you damn well please. You get to choose from regular or spicy. I'm a spicy guy, but to each their own.
Palabak Fiesta Noodles
If you are looking for an amazing side dish that you have never experienced anything like in a fast food restaurant, this is the option for you. This includes glass noodles in some very interesting toppings – like shrimp, ground meat, hard-boiled eggs, and green onions – and it's tossed in a shrimp sauce with some crunchy bits of chicharron included.
Adobo Rice
If you prefer to pair rice with your chicken, then the adobo rice is something to consider. It doesn't quite have the array of herbs and spices you've had in other adobo rice, as it seems to be mostly peppery. It's still a solid option as a side dish.
French Fries
While there's nothing standout about these fries, they are a solid option to go with your fried chicken. What kicks them up a notch is dipping them in gravy. If I go the chicken sandwich route then I often pair it with these crispy delicious fries.
Jollibee Chicken Sandwiches
The chicken sandwiches are delicious. While Jollibee doesn't have the national firepower to make an impact on the Chicken Sandwich Wars that have ensued over the past few years, they make an incredibly delicious chicken sandwich. The options include the regular Chicken Sandwich, the Spicy Chicken Sandwich, the Deluxe Chicken Sandwich and the Spicy Deluxe Chicken Sandwich. We won't get too deep on these because we are focusing on Chickenjoy in this particular article, but these sandwiches are absolutely worth trying. I love them. In fact, I documented my Jollibee Chicken Sandwich with a video! Seeing a trend developing here?
The Rest of the Menu
There are some very valid options outside of the ones listed above. Some of those include:
Jolly Hot Dog
Yumburger
Two-Piece Burger Steak
Banana Langka Pie
Mashed Potatoes
Pork Sausage
Sweet Pork
The first time you pull up to a Jollibee you are going to be blown away by the options. You're definitely gonna need a minute or so to scan everything available.
What Else Does KFC Have Beside Chicken?
They're called Kentucky Fried Chicken for a reason, but there are some other solid options. Let's dive into the KFC side dishes and other options they have available.
Mashed Potatoes and Gravy
This is an excellent side dish that goes great with chicken. I'm not a huge fan of their gravy, but the mashed potatoes are very solid. They're not the highest quality of mashed potatoes and gravy, or anywhere near that, but I still love them. They're one of a kind.
Potato Wedges
I loved these things growing up. They're delicious. Do you know what else they are? Discontinued. RIP, KFC Potato Wedges.
Cole Slaw
KFC Cole Slaw gets more than its fair share of hate, but I actually love it. That vinegary, sugar-packed slaw hits the mark for me every time. Don't even think about getting this if you're on the keto diet.
Green Beans
The lone somewhat healthy side dish on the KFC menu. These are your average canned green beans and they're actually not loaded with sugar. Does anyone actually order them? It's hard to imagine, but they've stuck around on the menu for a long time so someone must.
Secret Recipe Fries
I'm yet to try these. It's an act of solidarity with the deceased potato wedges. They look like they might be good, but I'll never know.
Pot Pies and Bowls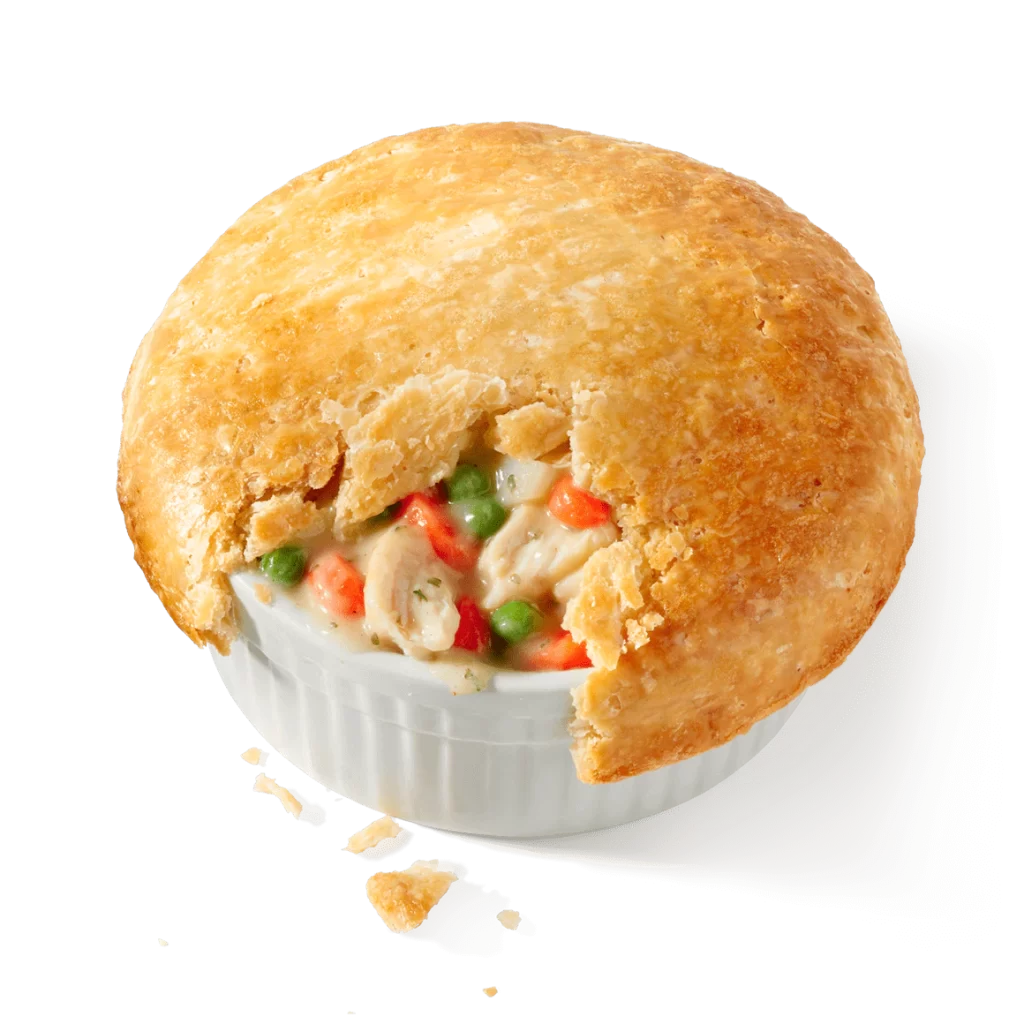 KFC offers various bowls and potpies. These are great if you want to have your whole meal compressed into a bowl or pot pie. It gives you the ability to shovel down some KFC goodness in a matter of minutes without getting your hands greasy. These are popular options that looks to have staying power.
Biscuits
These biscuits are amazing. Admittedly, I've never run into a biscuit I didn't love, but these are great.
Chicken Sandwich and Chicken Tenders
KFC offers more than your traditional fried chicken with the chicken sandwich and chicken tenders. The chicken sandwich is really good, thanks in large part to the Chicken Sandwich Wars, which forced everyone to bring their A-game. The tenders are above average when compared to similar options in fast food.
If you are more of a visual learner, here's my KFC Chicken Sandwich review:
The Rest of the Menu
Mac and Cheese (shockingly I've never had this)
Corn
Chocolate Chip Cookies
Chocolate Chip Cake
Nothing too crazy about the KFC menu. They've maintained most of the same staples over the duration with a few necessary additions in recent years. We miss you, potato wedges.
And now it's time for the main event…
Jollibee Chickenjoy vs Kentucky Fried Chicken Original Recipe
It's finally time for the moment you've all been waiting for. Which one will it be? Jollibee vs KFC.
Jollibee Chickenjoy Review
This stuff is amazing. It comes out hot and battered perfectly. The interior is perfectly juicy and the outside has a great crunch. Its seasoning is right on the money and it's cooked perfectly every time I've had it. And if that's not enough, you get that savory gravy to dip it in.
Can any fast food top this fried chicken? It's not likely, but if anyone can it must be…
KFC Original Recipe Review
Maybe you're wondering, "What if you're an extra crispy fan?" Listen, I respect that. We all have our own preferences. If you want to do a review featuring extra crispy I'd be all about it. But this ain't it.
KFC still uses Colonel Sanders' 1940 original top-secret recipe. Odds are you know all about it. It's crispy (but not extra crispy) and the chicken is delicious and moist. The only issue I have with it is there are inconsistencies with the way its prepared at different chains and it is a bit too greasy. Let's ignore the inconsistencies because in this review we are assuming these chains at the top of their game.
What's the Difference Between Jollibee and KFC?
Both restaurants offer an array of fried chicken and a signature chicken sandwich, so the difference between the two exists in the side dishes and desserts.
When you think of signature side dishes at KFC, you think of mashed potatoes and gravy and cole slaw and of course those delicious biscuits. The most popular side dishes at Jollibee are the fiesta noodles, french fries (with gravy of course) and adobo rice.
Dessert options are much more popular at Jollibee when compared to KFC. The Peach Mango Pie at Jollibee is one of the most popular items on the menu, followed by the ice cream sundae and the Banana Langka Pie. Desserts come and go as promotional items at KFC, but the chocolate chip cookie and chocolate chip cake are generally mainstays. The Jollibee dessert menu certain holds an edge over the KFC dessert menu.
Jollibee vs KFC vs Popeyes
When it comes to fried chicken, Jollibee, KFC and Popeyes are three of the most popular fried chicken fast-food chains. Each of them has its own unique flavors and ingredients that set them apart from each another.
Jollibee is known for its crunchy golden Chickenjoy Fried Chicken and Chickenjoy Spicy Fried Chicken. Chickenjoy Fried Chicken is crispy on the outside and juicy on the inside, while Jollibee Spicy Fried Chicken comes with a secret blend of spices that make it extra flavorful.
KFC has its own signature fried chicken recipe as well – Original Recipe Fried Chicken. This KFC classic is made with a blend of 11 herbs and spices, giving it a one-of-a-kind flavor. The Colonel has been doing fried chicken right for a long time. And don't sleep on the mashed potatoes with gravy, cole slaw and biscuits.
Meanwhile, Popeyes is famous for its spicy Louisiana-style fried chicken recipe. Its Cajun-inspired seasoning blend makes the chicken extra flavorful and crispy on the outside while remaining juicy on the inside. Not only is the chicken tasty but there are also some tasty side dishes.
You could ask three different people for their opinion on which of these three fried chicken spots is the best and get three different answers. At Foodeliciousness we ride with Jollibee, but they are all tasty options for fast food fried chicken.
KFC Uniforms vs Jollibee Uniforms
Just for fun let's do q quick review of the dress code of these two fast-food chicken restaurants.
KFC employees mostly wear a red KFC polo shirt with black pants. Sometimes you can see them wearing vests, fleeces or windbreakers over them, but the most common look is the red polo with black pants.
Jollibee work apparel is a little bit different than KFC. Their work uniform includes a red and grey button-up shirt. It can be a short sleeve or a long sleeve shirt. They mostly wear black pants also. Many of the managers I've seen where a different uniform with a blue button-up shirt.
And the Winner Is… Jollibee vs KFC – Jollibee Chickenjoy
So which is better Jollibee or KFC? Call me crazy, Unamerican or whatever else you want, but I ride with Jollibee. The skin is crunchier (but not too crunchy like KFC Extra Crispy) and the chicken is cooked to moist perfection. Once you try it once, you'll check Google Maps to see if there's a nearby Jollibee anytime you enter a new city. Shoutout to St. Pete, Florida and the DMV (DC-Maryland-Virginia) for having these amazing fast food chains in their area.
So, is Jollibee better than KFC? I absolutely must say yes.
To close out I'm going to share my first-ever Jollibee experience when I tried the Chickenjoy along with other menu items: