Italian Cuisine – Stuffed Peppers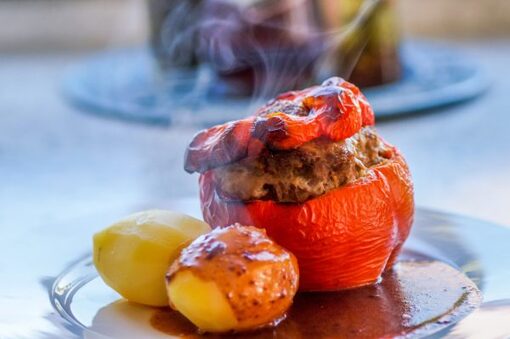 If there is one thing Italians know best is how to cook delicious food! Today we have a healthy meal in the form of stuffed peppers in Italian style.
This healthy dish consists of ground chicken, tomatoes and cheese among other ingredients. It is easy to make as it takes just about 10 minutes of prep time and about 40 minutes of cooking time, or a total of 50 minutes for this tasty dish, ready to be served for 4 people.
Copy and paste this URL into your WordPress site to embed
Copy and paste this code into your site to embed