You can be a beginner in cooking or simply look for some easy recipe for dinner. Instant Pot Recipes are perhaps the best solution for you. Whether you make delicious and healthy carrot soup, or light rice dessert you will enjoy a quick and easy way to prepare.
Or you might want to watch a movie and make popcorn in just 5 minutes… We have here 12 Easy Instant Pop Recipes for all occasions.
This is a gluten-free and dairy-free soup recipes. All you need is just five ingredients and your pressure cooker.
Vegetables and mushrooms cooking time for an instant pot are quite the same, and that is especially convenient. Another reason to take up the recipe is a mind-blowing sauce.
This is a recipe for the easiest and creamiest mashed potatoes you will find. Also, this Mashed Potato is vegan dairy-free.
Vegan Instant Pot Sweet Potato Chili recipe is ready in 20 minutes and is made with canned beans, spices, and veggies.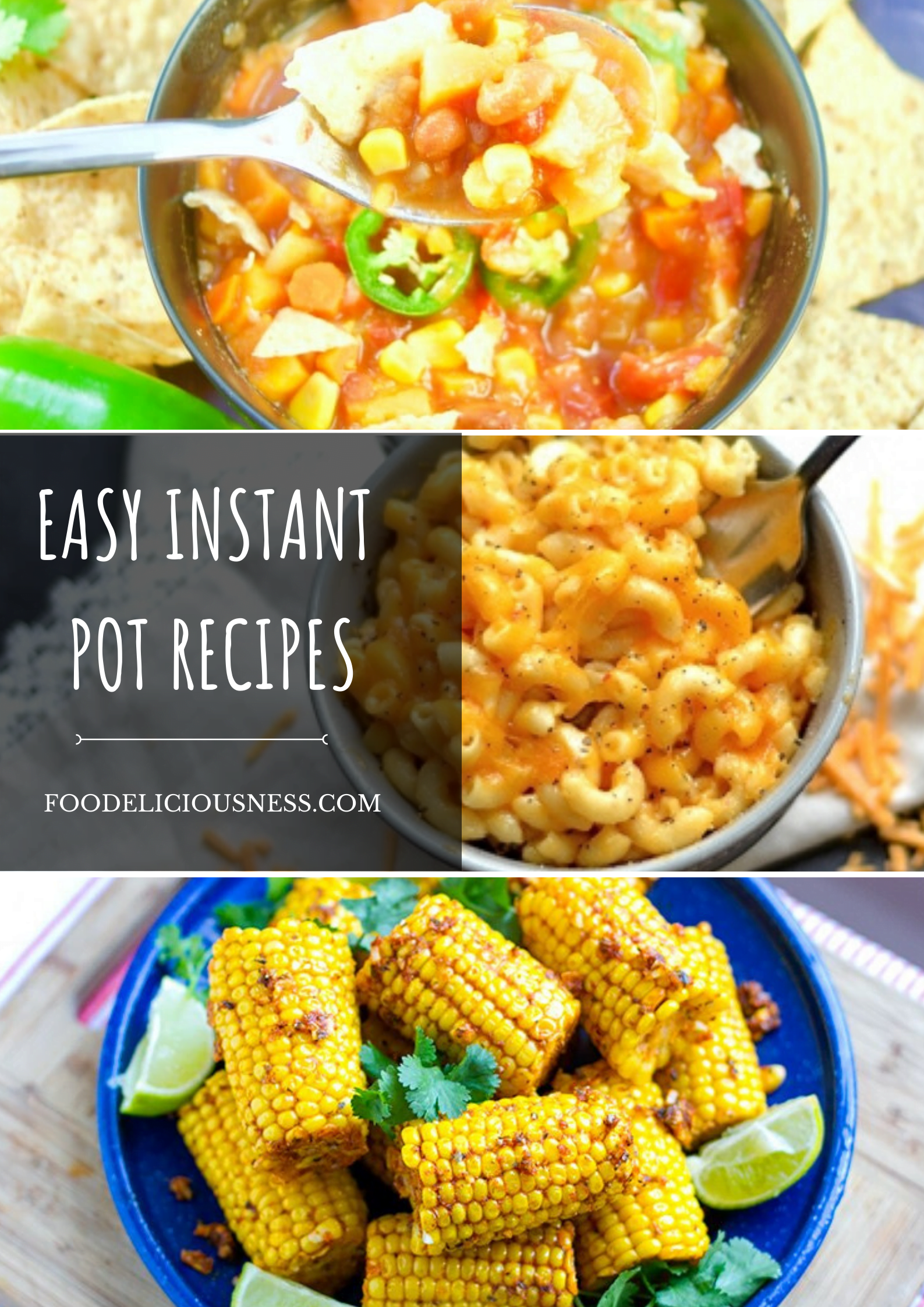 This is a recipe for super easy mac and cheese in Instant Pot. It is delicious, creamy and yummy.
Instant Pot corn on the cob recipe is vegetarian and gluten-free and would make a great side dish.
Instant Pot Vegan Quinoa Burrito Bowls are an easy and healthy make-ahead meal loaded with fiber and protein.
Garlic Hummus is very easy to make. It's creamy and light,  made from dried beans.
This recipe is for 6-minute instant pot hard-boiled eggs. They are easy to peel, perfectly cooked, and never have those icky green yolks.
Do you want Instant Pot Popcorn that tastes great and is ready in just 5 minutes? Check out this simple recipe.
With only a few ingredients it is an easy dessert you can throw together and eat either warm or cold.
There's nothing like the smell of homemade applesauce. Once you try this recipe and realize how easy it is to make homemade applesauce in the Instant Pot, you'll never want to make it from scratch every time.
Don't forget to Pin them to your Instant Pot related Board to save your favorite recipe.
You might like…