This drink originated in the Indian subcontinent, but gained global popularity and you can order it in many coffee and tea houses. Now you can make it yourself! So warm, healthy and comforting – Chai Tea Latte with added vanilla and caramel! You will need around 15 minutes to prepare this delicious warm drink. This drink is loaded with Potassium, Vitamin A, Calcium and Iron.
Ingredients
2 cups water
2 peppercorns
3 cloves whole
1/8 tsp nutmeg
1/4 tsp ground cardamom
1/4 tsp ground ginger
1 cinnamon stick
2 black tea bags
1 tbsp brown sugar
1 tsp vanilla extract
1/2 cup milk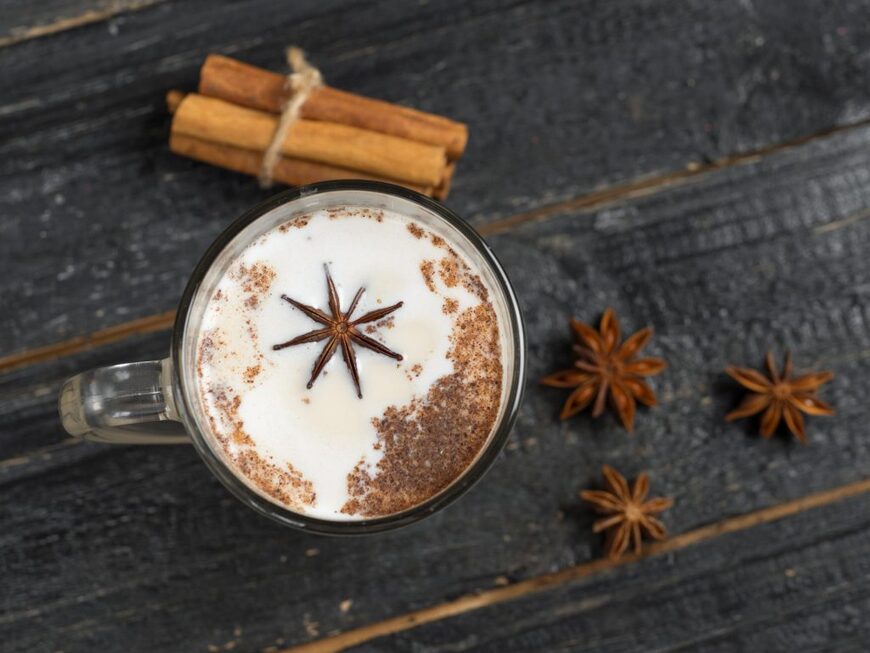 Instructions
Combine water, peppercorns, cloves, cardamom, ginger, nutmeg and a cinnamon stick in a small saucepan.

Bring to a boil and boil for at least five minutes. (The longer you boil, the more the spices will release their flavor.)

Turn off the heat and place tea bags in water. Stir for 5-6 minutes.

Stir in brown sugar and vanilla.

Heat milk in microwave for 15 seconds on medium heat and stir into tea. (Helps to avoid curdling.)

Serve immediately.
You should also try this healthy recipe: