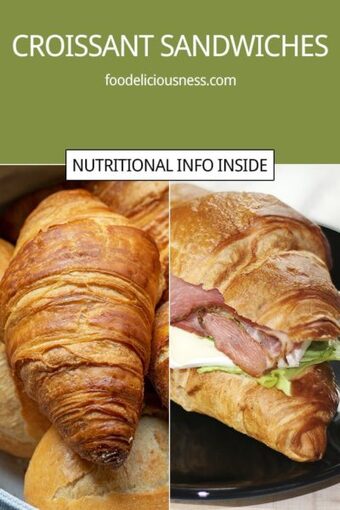 Prepare to take on the holiday season with this delicious recipe.
The best way to start those busy mornings is by making croissant sandwiches filled, delicious and microwaved!
You can make them in under 30 minutes and leave them in the freezer for a fast getaway the following morning.
Ingredients:
1 tablespoon olive oil
4 large eggs, lightly beaten
1/4 cup half and half
Kosher salt and freshly ground black pepper, to taste
8 mini croissants, halved horizontally
4 ounces thinly sliced ham
4 slices cheddar cheese, halved
Instructions:
Heat olive oil in large skillet over medium high heat. Add eggs to the skillet and cook, whisking, until they just begin to set. Gently whisk in half and half; season with salt and pepper, to taste.
Continue cooking until thickened and no visible liquid egg remains, about 3-5 minutes; set aside.
Fill croissants with eggs, ham and cheese to make 8 sandwiches. Wrap tightly in plastic wrap and place in the freezer.
To reheat, remove plastic wrap from the frozen sandwich and wrap in a paper towel. Place into microwave for 1-2 minutes, or until heated through completely.
Serve immediately.
If you like this recipe, you can try our Easy Winter Recipes: Easy Pear Clafouti.
Nutrition Info