Beef 'n' Biscuit Bake – this combination of beef and combo is so easy to make. Add some puffy biscuits and your dinner is ready. The beef gets boiled in a tasty and spicy chili tomato sauce. I promise the whole family will love this recipe!
Ingredients
1 pound ground beef
one can (16 ounces) kidney beans, rinsed and drained
1 can (15-1/4 ounces) whole kernel corn, drained
one can (10-3/4 ounces) condensed tomato soup, undiluted
1/4 cup 2% milk
2 tablespoons finely chopped onion
1/2 teaspoon chili powder
1/4 teaspoon salt
1 cup cubed Velveeta
1 tube (12 ounces) refrigerated biscuits
2 to 3 tablespoons butter, melted
1/3 cup yellow cornmeal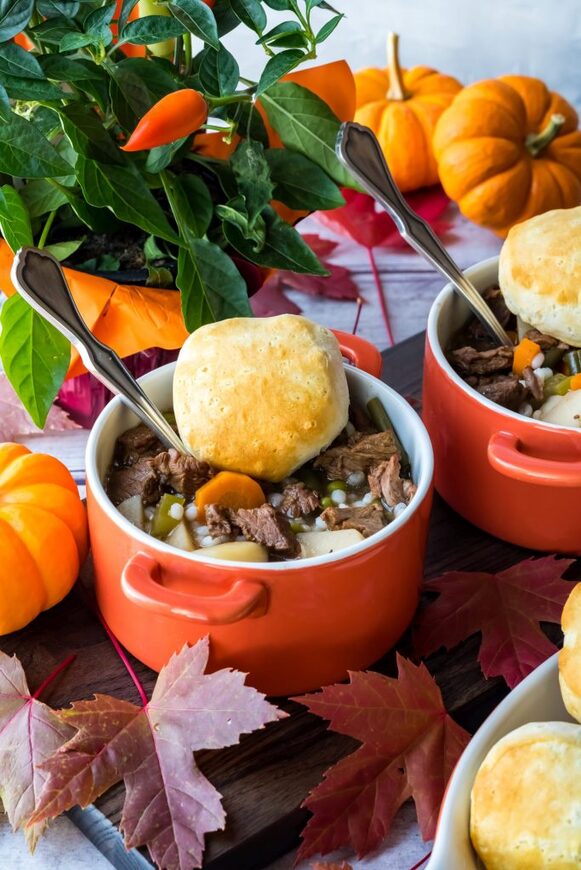 Instructions
Preheat oven to 375°. In a saucepan over medium heat, cook beef until no longer pink; drain. Add beans, corn, soup, milk, onion, chili powder and salt; bring to a boil. Remove from heat; stir in cheese until melted. Spoon into a greased 2-1/2-qt. baking dish. Bake, uncovered, 10 minutes.
Meanwhile, brush all sides of biscuits with butter; roll in cornmeal. Place on top of bubbling meat mixture. Return to oven 10-12 minutes or until biscuits are lightly browned and cooked through.
Nutritional Info
You should also try our: