Anytime I'm in New Jersey I'm instantly in hoagie mode. This time was no different and during a visit to the land of Snooki, I made time for a trip to Anthony's from Brooklyn to grab a delicious hoagie.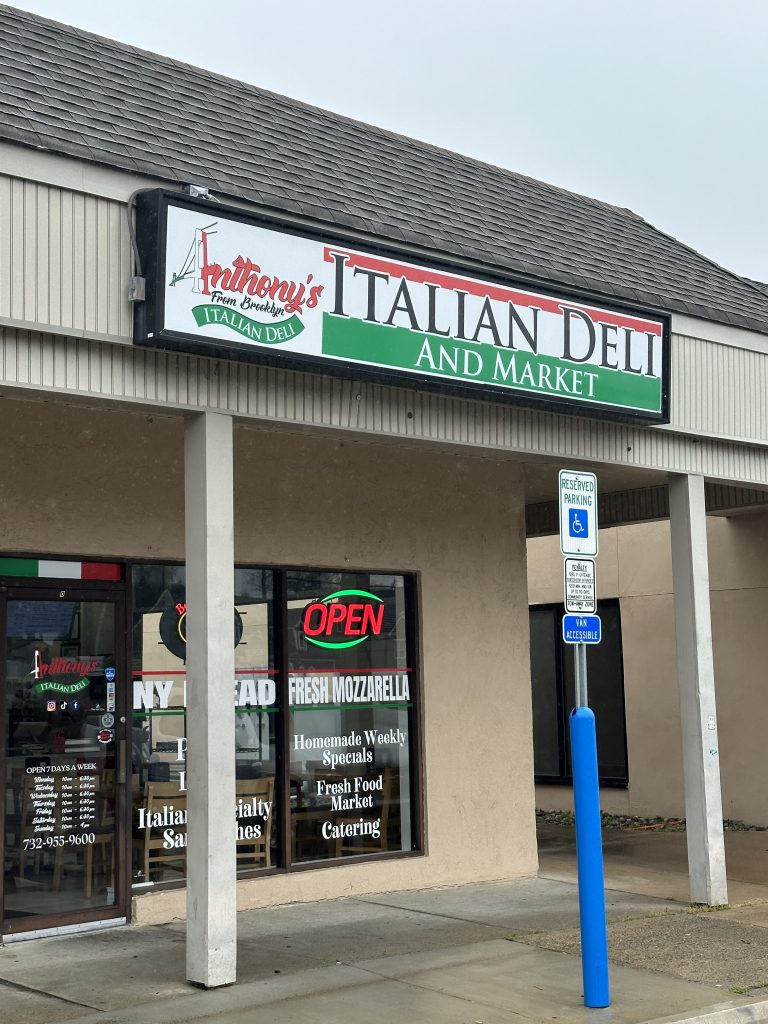 Upon my arrival, I knew this place was going to deliver. From the Boars head shelves to the delicious sides in a cooler to the impressive menu, it's very obvious Anthony knows what he's doing.
Speaking of that menu, let's take a peek.
Anthony's From Brooklyn Menu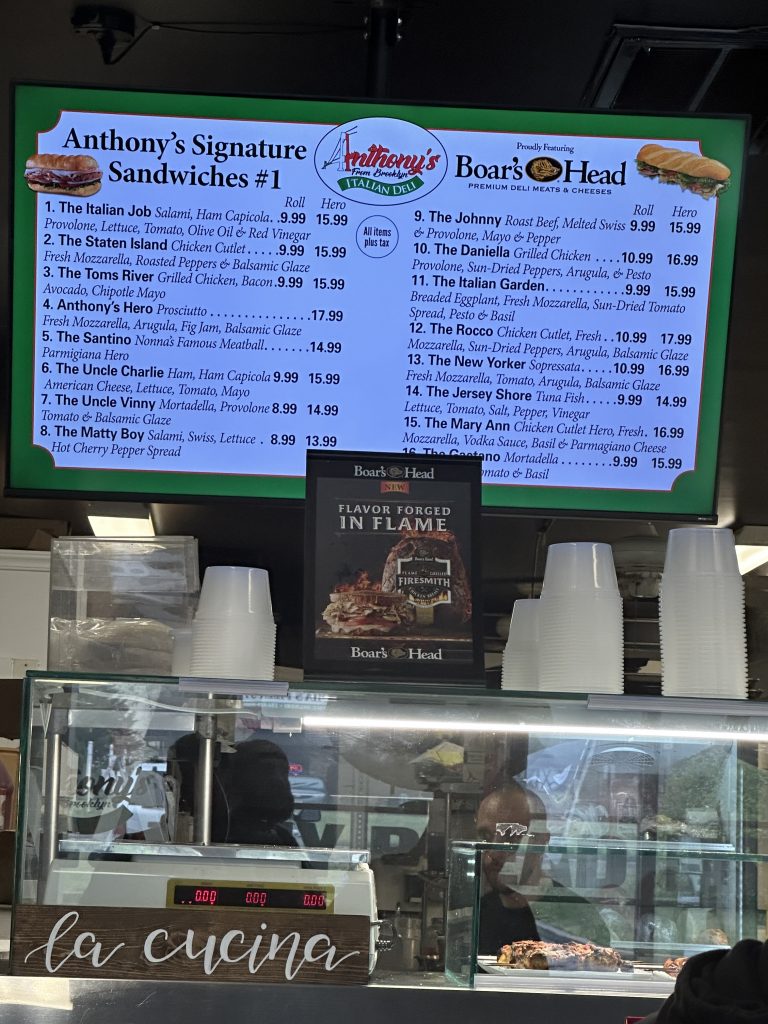 So many choices. What one would you go with? You can find the full menu here.
For me, it was the #1, The Italian Job! What a great name to go with a delicious sandwich. Salami, ham capicola, provolone, lettuce, tomato, olive oil & red vinegar on a hero roll. And I was feeling crazy so I went with the hot pepper spread.
What is Hot Pepper Spread?
I'm just a guy from West Virginia and am in no way qualified to define what this hot pepper spread is. If we're being completely honest I'm not even sure I have the terminology right. I've always heard it called hot pepper relish and cherry pepper spread. Regardless of my qualifications, I've had it two times and it was delicious. I've had it here and at White House Subs in Atlantic City.
It's a delicious topping on a Jersey hoagie. If you can't take the heat then tread lightly. In my old age it's getting tougher and tougher to handle spiciness, but I survived. Highly recommended!
The Italian Job Review
What a delicious sandwich. The meats were fantastically fresh, the cheese was great, the veggies were crisp and the bread was perfect. We already touched on the hot pepper spread, but what a perfect addition it was to this sandwich.
Anytime I'm in the Jersey Shore area I will definitely stop by Anthony's. I want to explore more of the menu, but it will be hard to resist this delicious temptation.
For the visual learners out there here's a quick video I made of my top at Anthony's From Brooklyn:
Is This the Best Hoagie in New Jersey?
If only I had the qualifications to answer this question. This was an incredible hoagie and I put it right up there with any New Jersey hoagie I have, but I can't quite go that far. Maybe one day I will revisit this.
Anthony's From Brooklyn Pizza
Since I did not order any pizza I am not qualified to review it. With that said, many of the carry-out orders were walking out of the deli with a pizza box. Specifically, more than one person had the Philly cheesesteak pizza. The next time I'm in this restaurant I'll grab a pizza to take with me for a late-night snack as my interest is certainly piqued.
I make a lot more of a big deal out of the Jersey hoagies, but let's be honest, they do pretty darn well with pizza as well. Stay tuned, my friends, one day will be trying this pizza.
Anthony's From Brooklyn Hours and Availability
Anthony's From Brooklyn is open Monday to Saturday from 10 a.m. to 6:30 p.m. and Sunday from 10 a.m. to 4 p.m. Customers are able to enjoy their delicious food through dine-in, carry-out and even no contact delivery.
Conclusion – A Hoagie from Anthony's From Brooklyn Is a MUST-Eat
If you're on the Jersey Shore, specifically Toms River, you absolutely must stop and see this fantastic Italian deli. From the great hoagies to the delicious sides to the freaking hot pepper spread this has to be on any hoagie fan's must-see delis.