If you are always looking for creative recipes and new ideas, here are a few perfect ones for the Easter holiday. These are super easy cake recipes that you can make with your kids and have a great time. Cupcakes with cute decorations are always a good choice.
Enjoy the Easter holidays and the flavors of these beautiful cakes.
An easy Easter dessert that only takes 5 minutes to make. You need chocolate, colorful mini marshmallows, and Cadbury Mini Eggs.
Decorate standard-size cupcakes in this cute bunny way. They are so adorable that they will delight all your guests.
Carrot Cupcakes with Cream Cheese Frosting are light and moist. Have fun and try something new.
These deviled egg chicks are absolutely adorable.  It is truly a fun Easter Egg Recipe.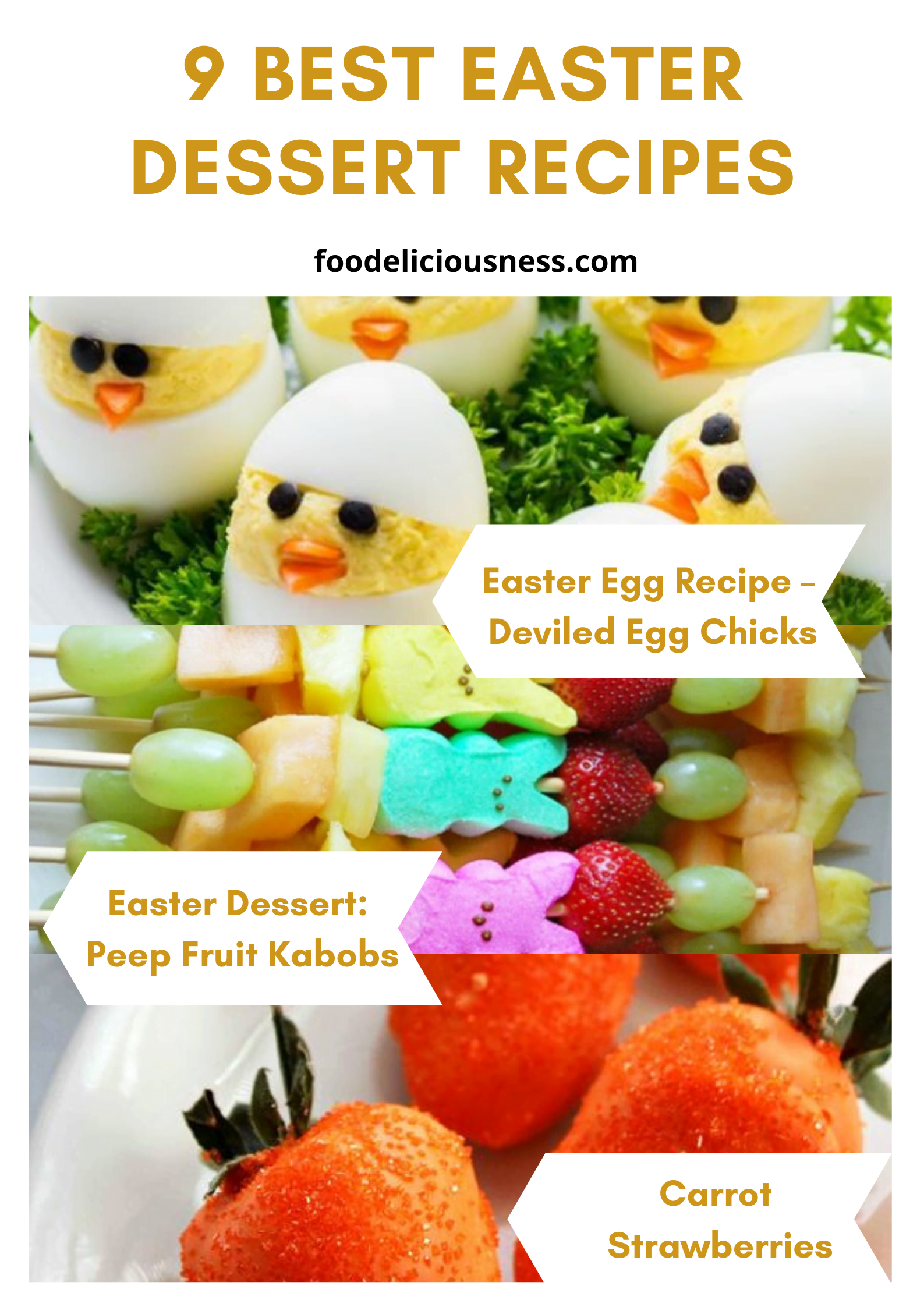 Peep Fruit Kabobs are super easy to make,  and they are a great alternative to sugary sweets and candy.
Carrot Strawberries are chocolate-covered strawberries, and they are perfect for Easter dessert.
"Carrot" Easter Pudding Cups are delicious and adorable. They are with an orange candy dipped strawberry "carrot" in crushed Oreo and chocolate pudding.
Easter Egg Sugar Cookies are simple and gorgeous. The wonderful pale tones, the intricate designs, the colorful variety.
These Easter Egg cake balls are made by using a box cake mix, egg whites and fat-free Greek yogurt – no oil, no butter required. These are the perfect Easter dessert idea if you want to get creative for the holiday.
You might like…