Since holidays are in full swing, we tend to stray away from the gym and the healthy food and opt more for fast food or holiday food.
With that in mind, getting back on your diet, especially if it's a keto diet, can be hard.
Therefore, we'll provide you with another list of keto-friendly recipes that are low in carbs too.
Check them out below:
1. Jalapeno Cheese Crisps
These cheese crisps are fantastic as appetizers or a snack. They are low carb, gluten free and a real healthy choice with minimal ingredients.
Source: Cotterchurch
2. Steak Bites
These are incredible and super delicious steak bites, full of flavor and with simple ingredients.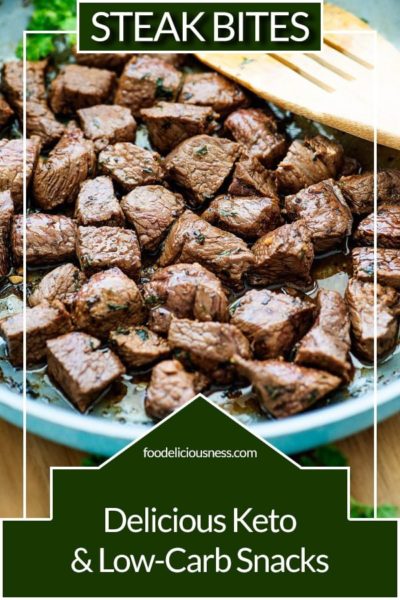 Source: Life In The Lofthouse
3. Bacon & Egg Fat Bombs
A real fat bomb! The perfect recipe for all keto lovers!
Source: Ketodietapp
4. Low Carb Pinwheels with Bacon
This lovely and unique way of preparation makes this recipe rich in flavor. The perfect addition of bacon compliments the whole taste of this low carb snack.
Source: 730sagestreet
5. Keto Paleo Scotch Eggs
A very easy recipe to make and the perfect complete meal which can be served with a salad as an add-on.
Source: Ditchthecarbs
6. 2-Ingredient Low Carb Chips
Who said chips can't be healthy? These two-ingredient low carb chips are the perfect choice for keto diet lovers.
Source: Listotic
7. Low Carb Keto Spring Rolls
Low carb keto Spring rolls (yes, yes we know, it's Winter) that are keto friendly, paleo and dairy-free too.
Source: Healthfulpursuit
There you have it. And if these 7 recipes aren't enough, you can also check out our additional 8 keto diet recipes as snacks which you can make at home.