The Keto is great because it gives you the opportunity to eat tasty and healthy regardless of any events. If you are a real Keto soldier you will not resist trying these 10 yummy low carb recipes. New dessert chocolate recipes… yeah you definitely should try! These recipes are also great for special occasions, to show your friends that Keto food can be delicious too!
So, give them a chance?!
A surprisingly juicy and fresh appetizer for flavored herbs and vegetable fans.
The crisp and fresh green beans, salty pecans, the melted cheese, and garlic give a fantastic textural contrast.
Mushrooms Stuffed with Crabs are easy to prepare. It's a fancy appetizer that will be perfect for your guests to start changing their minds about your diet choices.
The famous pumpkin soup can be dairy-free and keto appropriate, you just need to replace heavy cream with full-fat coconut milk. So, enjoy one of the most warming and traditional family holiday dishes.
This recipe is one of the easiest to prepare. There are essentially three ingredients: cauliflower, almond milk, and garlic.
A juicy turkey, a festive and cozy flavor of herbs, and rich taste of vegetables. Delicious.
Pork chops are always a delight. You should use dairy-free coconut oil instead of ordinary butter.
Mushroom aroma and taste, enhanced with herbs, spices, and balsamic vinegar will become the gem-stone of any dish.
 Keep it simple. The secret of these wonderful cookies is sugar-free maple syrup. A little almond flour, butter flavored coconut oil, some vanilla extract.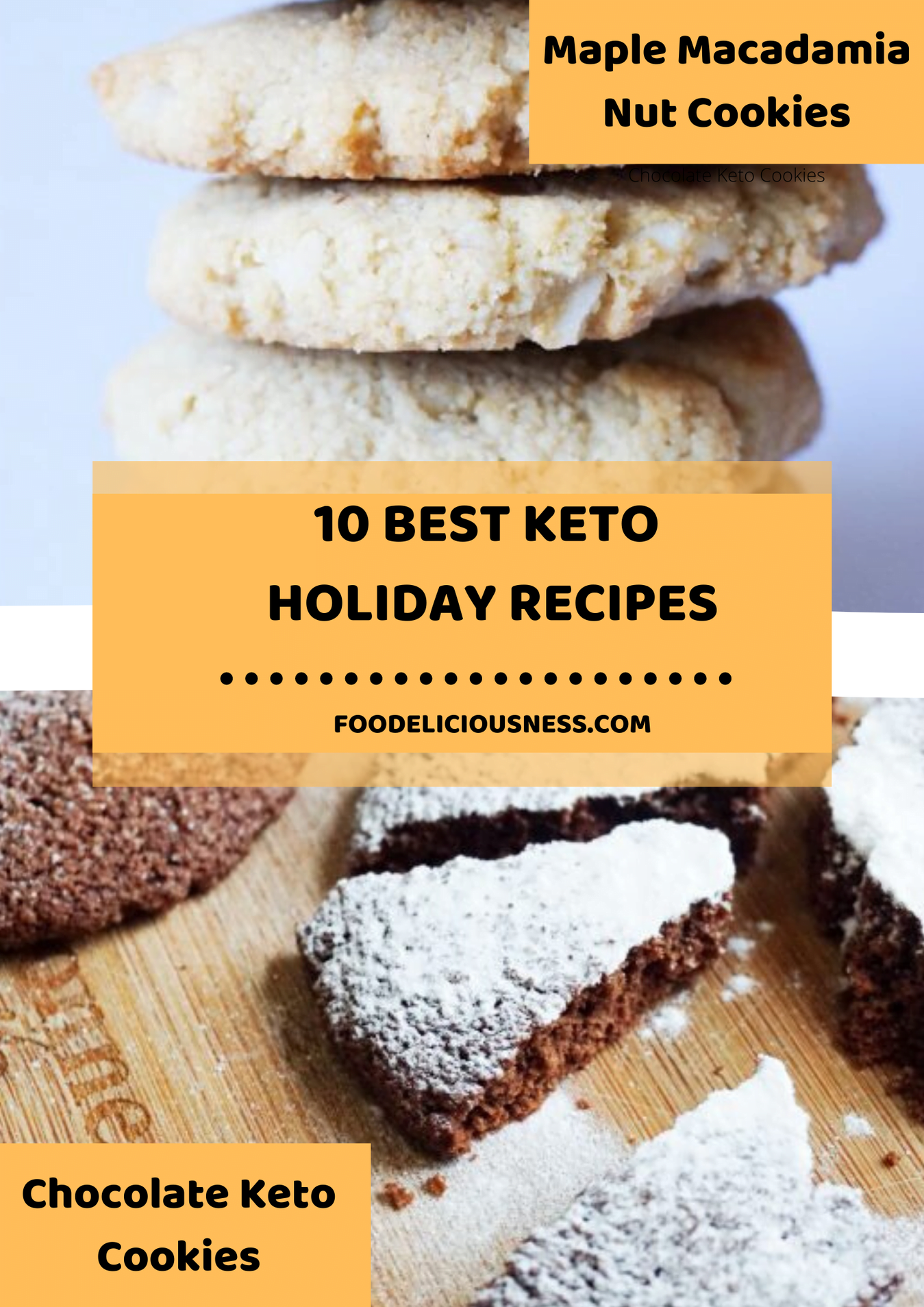 Another yummy low-carb dessert. Just two grams of carbs in each cookie-but a lot of almonds and vanilla, as well as chocolate.
Don't forget to Pin them to your Keto desserts related Board to save your favorite recipe.
You might like…