Independence Day is annually celebrated on July 4.  It is a public holiday and a day off for the general population, and schools and most businesses are closed. As everyone is celebrating this day here we have 10 ways for you to be unique and patriots on July 4th. Use one or more of these cake ideas (they are super easy) and delight everyone with creativity.
American flag cake is certainly always the best choice for this holiday, but also check out other ideas from this list!
The combination of chocolate, frosting, and fresh fruit makes a delicious and festive party dessert. This recipe is delicious and easy to make.
This is recipe for brown sugar pudding cookie full of red, white, and blue. They don't melt or require serving utensils, which makes these the perfect party cookie!
This M&M Flag Cake couldn't be easier to create and it is a perfect dessert for a 4th of July party.
These cute cupcakes are easy and great dessert ideas. The candy sticking out of the cupcakes are made from 3 ingredients: marshmallows, red chocolate coating, and black licorice.  Everyone will be surprised to tell them that these cookies are whole edible.
This is one real patriotic dessert. Anyone can make them! They are so simple and adorable.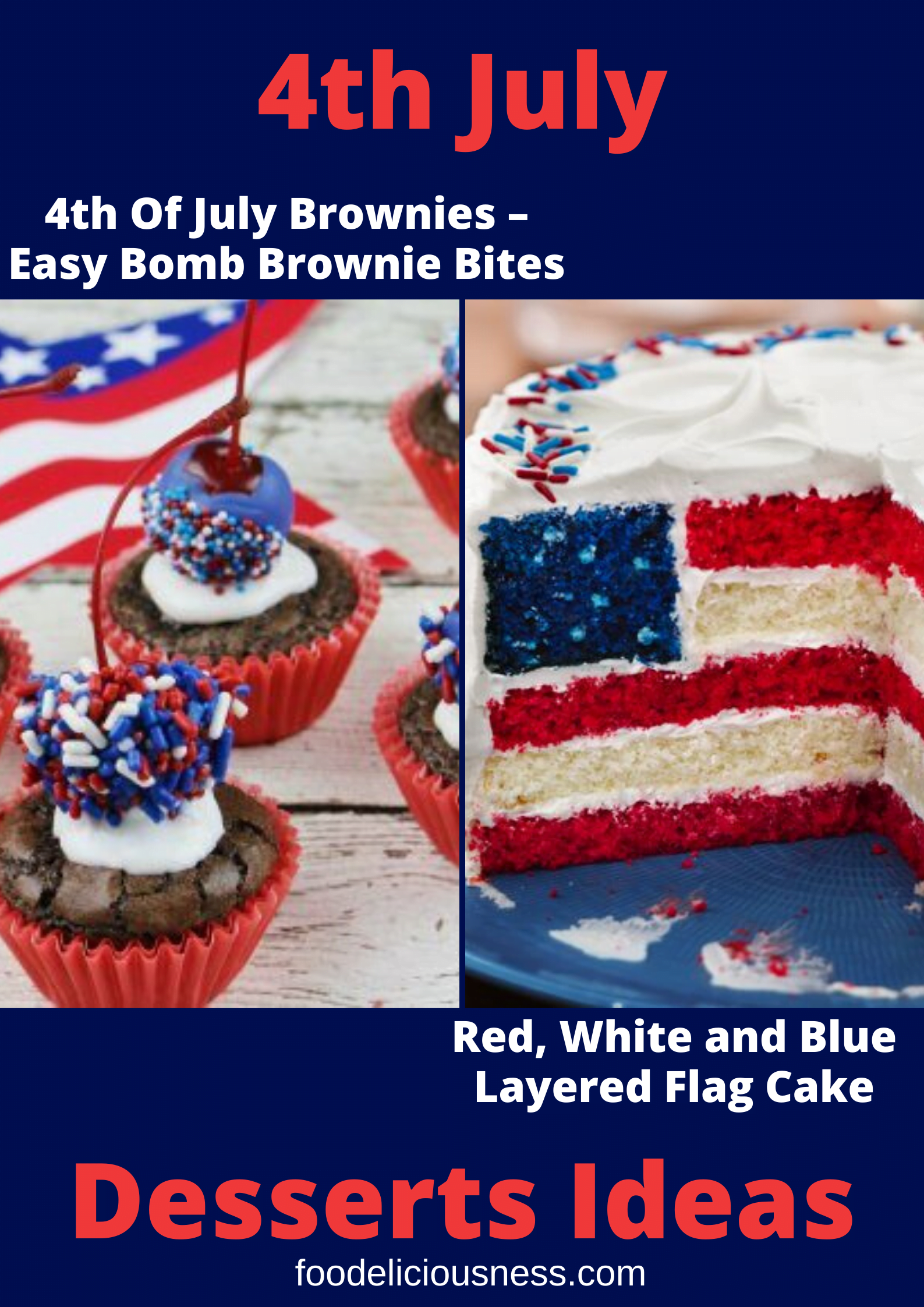 The directions for preparing this cake are straightforward and the results are stunning. It will take you 60 mins for this cake.
This easy cookie cake recipe are the perfect dessert to serve for the holiday. It's full of red, white, and blue deliciousness.
Fresh strawberries are the best treat and refreshment in the summer. This is a recipe for easy to make and cute 4th of July strawberries.
Never enough cupcakes, another great and patriotic recipe.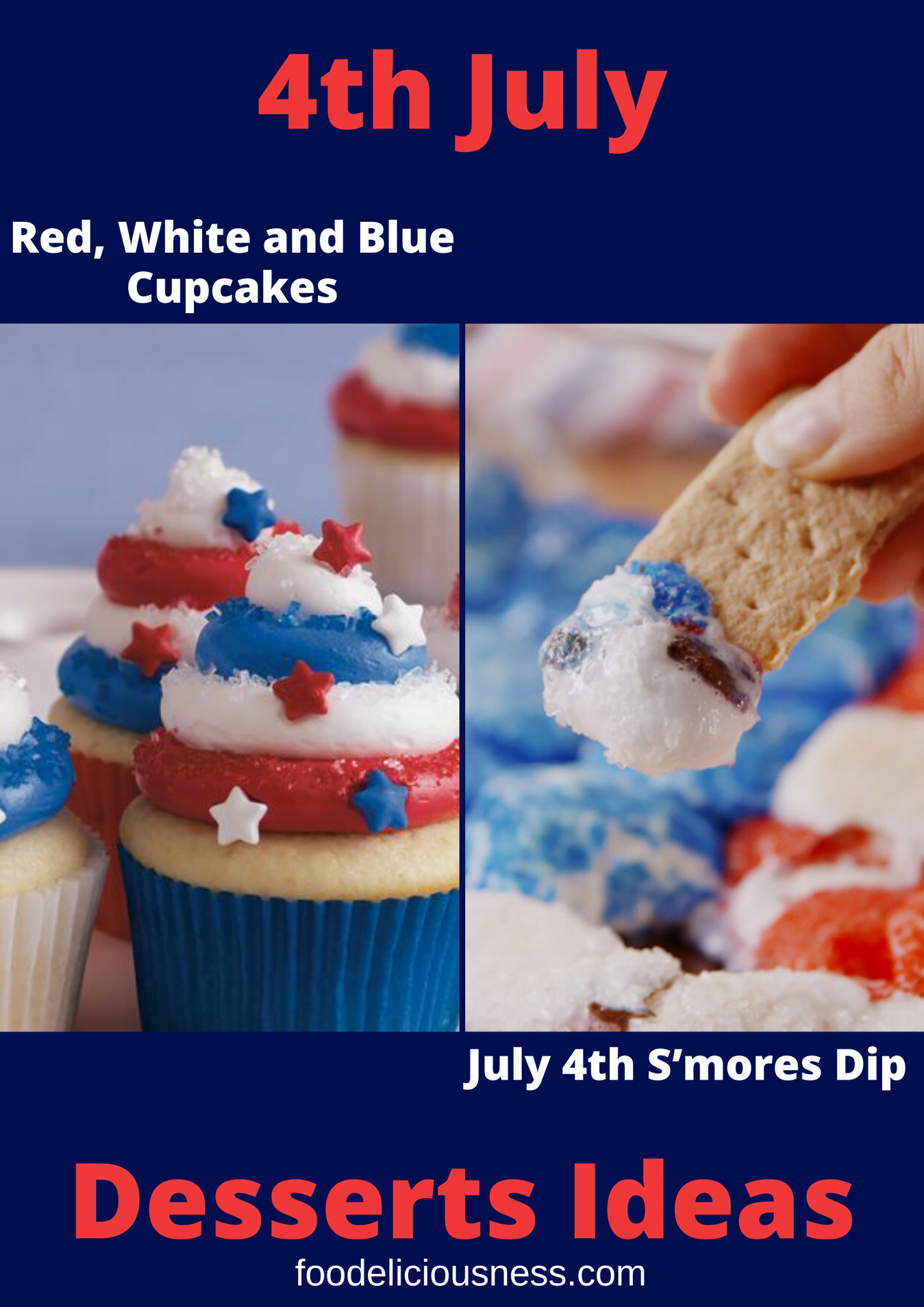 20 minutes for this easy recipe. You will need Hershey's chocolate, marshmallows, water, red, white, blue sanding sugar and graham crackers, for serving.
Don't forget to Pin them to your Desserts ideas related Board to save your favorite recipe.
You might like…